Martin Turenne, CPA, CA
President, CEO and Director
Senior executive with over 15 years' experience in the commodities industry, including over 5 years in the mining industry
Extensive leadership experience in strategic management, fundraising, economic analysis, financial reporting, regulatory compliance and corporate tax
Formerly CFO of First Point Minerals Corp. from 2012 to 2015
Previously with KPMG LLP and Methanex Corporation
A member of the Chartered Professional Accountants of Canada
Andrew Osterloh, P.Eng.
Vice-President, Projects
Professional Engineer with over 25 years' mining industry experience in process engineering, plant metallurgy and project management
Formerly Project Director and Manager of Studies for Fluor Canada, where he led feasibility studies for several large base metal assets in the Americas for Glencore, Freeport-McMoRan, Teck and Newmont
Previously acted as Plant Metallurgist and Mill General Foreman at Barrick Gold's Eskay Creek Mine in northwest B.C., and as Plant Metallurgist for Imperial Metals' Huckleberry Mine in central B.C.
Member of the Association of Professional Engineers of British Columbia and holds a Bachelor of Applied Science in Mineral Process Engineering from the University of British Columbia
Tim Bekhuys, GCB.D
SVP, Sustainability and External Relations
Senior mining executive with over 40+ years' experience in community engagement, environmental assessment and permitting
Formerly VP Environment, Health, Safety & Sustainability for SSR Mining, where he led all aspects of sustainability reporting, environmental assessment and permitting activities
Previously acted as Director, Environment & Sustainability for New Gold, where he successfully led the government, permitting, Indigenous and community relations programs for the Blackwater project in central B.C.
Former member of the boards of directors of the Association for Mineral Exploration Briting Columbia, the Mining Association of British Columbia, and the Mining Association of Canada
Felicia de la Paz, CPA, CA
Chief Financial Officer & Corporate Secretary
Chartered Professional Accountant with over 10 years' experience in the natural resources sector
Formerly Director, Corporate Controller for Equinox Gold, where she was responsible for corporate accounting, financial reporting, system development and integration of acquisitions across multiple jurisdictions for operating mines and large-scale development projects
Previously acted as VP Finance for Vida Carbon, a carbon royalty and streaming company, and Senior Manager in the mining practice at KPMG LLP
A member of the Chartered Professional Accountants of Canada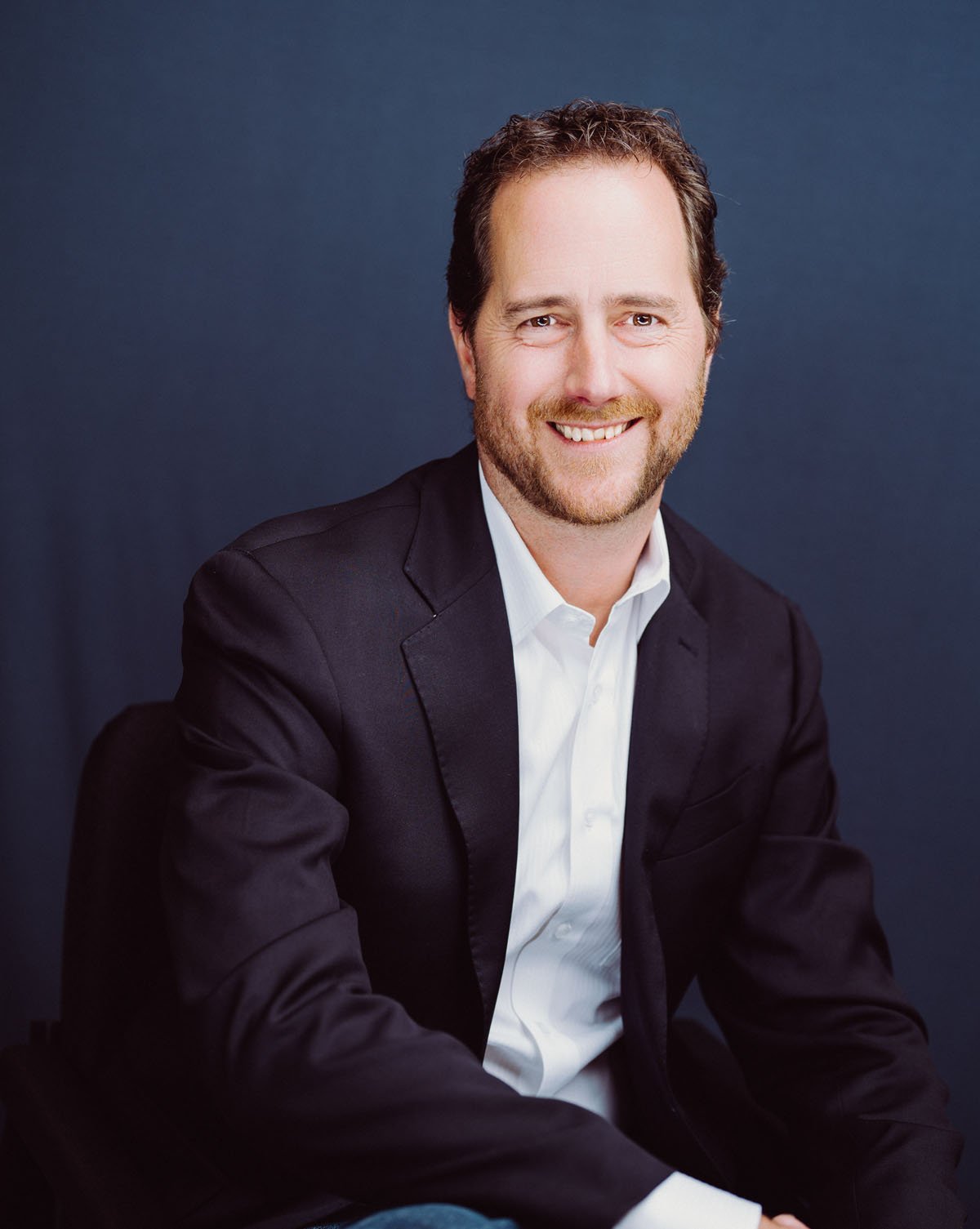 Keith Patterson, P.Geo.
Vice-President, Generative Exploration
Senior geologist with over 25 years' experience in greenfield exploration throughout North America, South America, Europe and Asia
Formerly Director of Project Generation and Greenfield Strategy with Eldorado Gold where he managed global exploration and project generation
Previously acted as Vice President of Exploration for Jinshan Gold Mines where he was responsible for the execution of exploration programs and project evaluations in China
Registered Professional Geoscientist with the Engineers and Geoscientists of British Columbia and holds a Masters of Geological Sciences and a Bachelor of Geological Engineering, both from the University of British Columbia
Dr. Peter M. D. Bradshaw, P.Eng.
Chairman
Geologist with 45 years international mineral exploration experience in over 30 countries with Barringer Research, Placer Dome and Orvana Minerals
Member, Canadian Mining Hall of Fame
Key discoveries and projects directly involved with include:

Porgera Gold Mine, Papua New Guinea
Kidston Gold Mine, Queensland, Australia
Misima Gold Mine, Papua New Guinea
Big Bell Gold Mine, Western Australia
Omai Gold Mine, Guyana
Decar Nickel Project, British Columbia, Canada

Director of Aquila Resources
Cofounder and first Chairman of the Mineral Deposit Research Unit, University of British Columbia
Rob Pease, P. Geo.
Director
Geologist with over 30 year experience in exploration, mine development and construction
Former CEO Terrane Metals (Mt. Milligan copper-gold mine, central British Columbia), acquired by Thompson Creek for $650 million
Former Director, Richfield Ventures (Blackwater gold project, central British Columbia), acquired by New Gold for $500 million
Director, Pure Gold Mining Inc. and Liberty Gold Corp.
William H. Myckatyn
Director
Mining engineer with over 34 years experience in the Mining industry
Founder and CEO of Quadra Mining Ltd. Served as Chairman and subsequently Co-Chairman of Quadra FNX Mining until its takeover in 2012
Prior to Quadra, Mr. Myckatyn was Chairman, President and CEO of Dayton Mining Corp. where he led the restructuring and merger with Pacific Rim Mining Corp
Former President and CEO of Princeton Mining and Gibraltar Mines Ltd.
Over 17 years working for various operations controlled by Placer Dome Inc. and its associated predecessor companies including four separate mines in Australia and the Philippines
Former Director, OceanaGold
Peter Marshall, P. Eng.
Director
Mining engineer with 30 years' experience in mine development and construction
Formerly VP Project Development, New Gold and SVP Project Development, Terrane Metals
Extensive mine development experience in central British Columbia, including completion of Blackwater gold project feasibility study (New Gold) and development and early construction of Mt. Milligan copper-gold mine (Terrane Metals)
Mt. Milligan (Terrane Metals) acquired by Thompson Creek for $650 million in 2010
James S. Gilbert, MBA
Director
30 years of experience in investment and transaction execution, with more than 20 years focused on the international mining and metals industry
Held senior management positions with Rothschild, Gerald Metals Inc. and Minera S.A., a private mining investment company
Experience covers mergers and acquisitions, debt and equity financing, off-take and specialty refining agreements, joint venture negotiations and strategic marketing
Former Director of AQM Copper Inc., acquired by Teck Resources in 2016
Martin Turenne, CPA, CA
President, CEO & Director
Senior executive with over 15 years' experience in the commodities industry, including over 5 years in the mining industry
Extensive leadership experience in strategic management, fundraising, economic analysis, financial reporting, regulatory compliance and corporate tax
Formerly CFO of First Point Minerals Corp. from 2012 to 2015
Formerly with KPMG LLP and Methanex Corporation
A member of the Canadian Institute of Chartered Accountants
Anne Currie
Director
Recognized leader in the permitting of major Canadian mining projects, with over 30 years of experience in the private and public sector
Former roles including senior partner with the leading global consultancy Environmental Resources Management ("ERM"), and as British Columbia's Chief Gold Commissioner, the chief regulatory authority for the Mineral Tenure Act
Exceptional track record in steering the environmental assessment and permitting processes for major mining projects in British Columbia, including for the KSM, Brucejack, Kemess Underground, and Blackwater projects